Hawaii Golf Course Superintendents Association
December 2010 Featured Article
The Departing President'S Final Message
by Bob Bob Lillie
Aloha fellow Superintendents and Members of the HGCSA,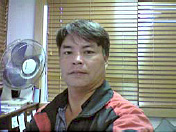 The torch has been officially passed on to our next President, and I would like say that I believe our organization's future couldn't be brighter. Les Jeremiah brings to the table the kind of energy and enthusiasm that our association needs in order to lead us through the next chapter of the Association's journey. The newly elected Board will bring new life and ideas, with Derrick Watts and Kekoa Willing coming on as the Vice President and Treasurer, respectively. This infusion of new blood is precisely what our organization needs to perpetuate itself and provide direction for future generations of superintendents. Congratulations to all of the new Board members, and thank you for stepping up and answering the call!
A lot has happened over the past two years. We were able to avoid having our hard earned treasury go the way that so many other investments have gone over the last 18 months, thanks to a lot of hard work by our Executive Director, coupled with a little luck. We were also successful in transitioning from an organization that dealt primarily with superintendent-type matters; to one will have direct input into shaping the future of Hawaii's golfing industry. HGCSA is now a voting member of the Hawaii Golf Alliance (HGA), and our expertise will be called upon to assist in helping our ailing industry survive and recover.
While a lot of things went well for us, I realize there are issues we still haven't resolved. One is the aligning of benefits to meet the needs of the members. While we tried to expand our services in the area of training and GCSAA and pesticide points for superintendents, there's still more that could have been done. I feel we could have put more effort into trying to determine what other services would help make membership more beneficial. Another is bringing our members closer and strengthening the bonds among superintendents. These are two areas I feel we did not address successfully, and I hope the next Administration will be able to place more emphasis on them. Reflecting on what I perceived to be my objectives for the organization, I guess what I tried to do was maintain what previous administrations had established and insure that the ball wasn't dropped during my time as President. While I feel that we were largely able to accomplish this, I realize that I lacked the energy and motivation necessary to fulfill all of the needs of the organization.
I am very thankful for the support that each and every one of you gave me over the past two years. I sincerely feel that I couldn't have survived my term without it. I would also like to recognize the efforts of the Board, and thank them for all their support. With their help and guidance, I was able to gain the confidence and wisdom necessary to carry out the duties of the President. I was able to draw upon the experience and expertise of two of the senior Board members in particular, and I feel their names are worth mentioning here. Russ Dooge's calming demeanor and his sense that matters weren't a matter of life-or-death helped me to step back and take a better look at an issue before making a hasty decision. And Clarence Nakatsukasa's meticulous attention to details in conducting all business matters important to the Association really helped to make my time in office as easy as possible for making sound business decisions. In fact, I believed his efforts to be so important that I proposed he be recognized with a Lifetime Service Award. Apparently, the Board felt similarly because they were able to quickly and unanimously approve the nomination. Another individual I would like to recognize for contributions that were extremely beneficial to our organization is Mr. Al Kakazu. Al has been the impetus for putting on the Annual Dinner that coincides with the national conference and tradeshow. His efforts are so beneficial to the Board that we no longer have to worry about ensuring that the members are treated to a first-class welcoming when they arrive at the site. The Dinner is something the Board has always considered to be an important benefit provided to the members, and Al has made it one of the highlights for those attending the show. All this, plus the comfort he provided me personally by always being ready to step up and provide whatever assistance the Association needed, helped to make my job as President so much easier. For all his efforts the Board again unanimously approved my nomination of Mr. Kakazu, this time for a Meritorious Service Award; an award which he is most deserving of.
It was truly an honor and a privilege to be able to serve all of you as your President. I feel this experience has helped me to grow both professionally and personally, and the bonds that I have formed as a result of my participation on the Board will be ones that I will cherish forever. I look forward to continuing to serve in whatever capacity I am able to, and I am very appreciative for the opportunities that the Association has afforded to me.